Over the break I wanted to try my hand at decoden.
I've always been so interested in it when I first saw decoden on one of
Ekimura's
Japanese magazine scans that featured it. Here's a lil' glimpse of what I've done!
Please be kind, its still my first time doing this ehee


Mmmmm...looking at these make me hungry for some sweets!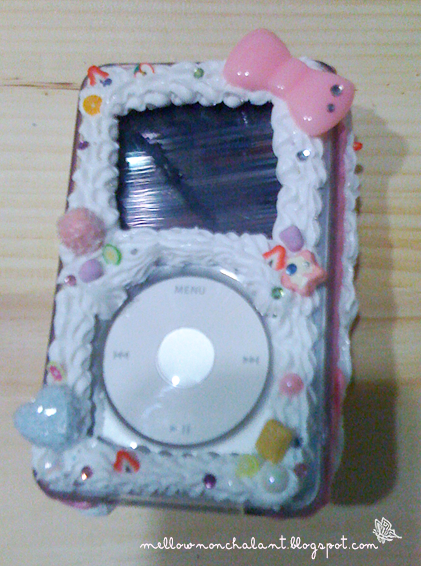 The very first thing I decorated was my clear

iPod case. This is what it looks like from the front.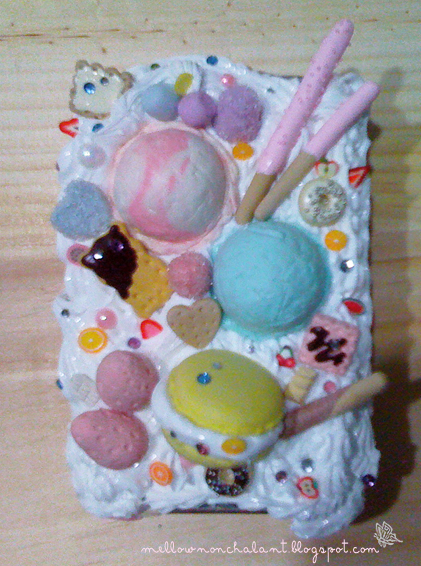 And this is the back. I like having the 3D feel

of the decos but they are a pain to handle like for example when I have to open the case to get to my iPod

then closing the case.

I also have this fear that the decos are gonna fall off

if I put it in my purse. The silicone is supposed to hold them in place but I still handle it with care.


So have you guys done decoden yet

Tell me your opinions, ideas, or experiences with it. It's really fun and dare I say it, therapeutic.